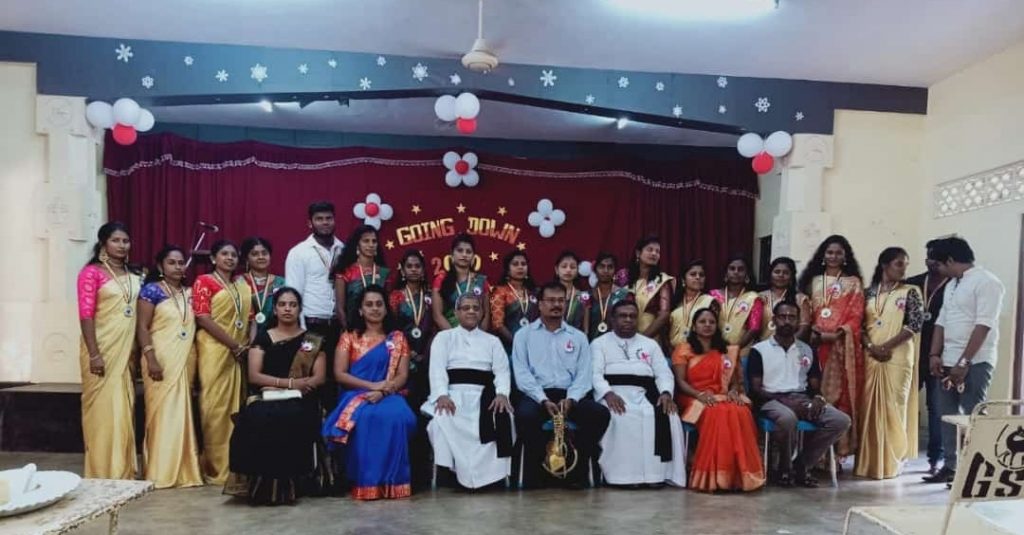 University of Jaffna is the only higher education institution in Sri Lanka that conducts an undergraduate degree programme in 'Christian Civilization'. The Department of Christian Civilization of the Faculty of Arts offers this programme. Annually students to the Bachelor of Arts degree programme are admitted by the UGC based on the performance (Z-Score) in the G.C.E. A/L examination and on All-Island Merit basis. Besides the annual student intake for the Bachelor of Arts degree programme, additional special intake also takes place to address certain requirements of the particular subjects, which may vary depending on the decision of the UGC. Students who wish to follow Christian Civilization in Tamil medium enroll themselves in the BA and BA Honours degree programmes. Students belonging to diverse Churches/denominations countrywide follow these progrmmes.
The students from the regular intake for the Faculty of Arts and the 'special intake' quota allocated by the UGC enrol to study Christian Civilization at the Dept. of Christian Civilization.
According to the old structure of the Faculty of Arts students are categorized by Year. The new structure categorizes the students by Level. As such currently the students of the Department of Christian Civilization are listed by Level and Year.